Cesar Millan Live in Manila
Eastwood Central Plaza  
April 29, 2014 
Dog Discipline
Dogs Primary Needs
People Training for Dogs
Becoming a Pack Leader
Common Canine Misbehaviors
Raising the Perfect Puppy
This summer, dog lovers are set to meet the leader of the pack CESAR MILLAN - a well known 
dog behavior specialist or the
dog whisperer will be coming to Manila, Philippines on April 29, 2014 at Eastwood Central Plaza. The Manila visit will showcase demonstrations, audience question and answers and much more!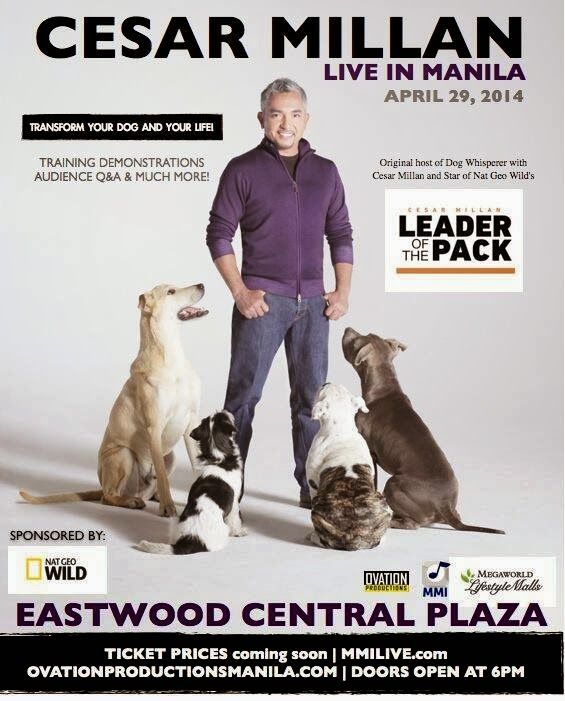 Cesar Millan has started a brand for himself as creator/host for the hit TV show "Dog Whisperer with Cesar Millan" series and National Geographic WILD's The Leader of the Pack. Millan has been successful with his career earning him the rights to co-author some of the best-selling books and has launched
dog training DVDs, articles and video tutorials.